Cockroach Numbers in Dianella Explode in Hotter Weather - By MTS Pest Control Cockroach numbers are again exploding in Dianella and across Perth as the weather warms up and they become active in breeding and moving about.
Cockroaches are squeezing through the cracks in bricks, floorboards, cornices and under doors and causing distress for Dianella homeowners.
Dan, Collin and their team are experienced pest control experts in the area of cockroaches and calls start coming in as the weather warms up through November and December in Perth. We can help you with your cockroach pest control needs in Dianella fast.
If you own a food business, then proper management and control of all pests especially cockroaches is important. Nothing kills business faster than unhygienic areas that breed thousands of cockroaches to be seen by customers scurrying on floors and walls. So contact us at Megatec pest control to kill the cockroaches in a safe manner and put in place a pest management plan
Pest Control Services We Also Provide in your Dianella
Plus we provide commercial pest control services in Dianella for all variety of businesses and facilities.
Call Megatec Pest Control Perth Today on 1300 032 748 for fast, effective, value for money pest control services in your Dianella home.
Client Feedback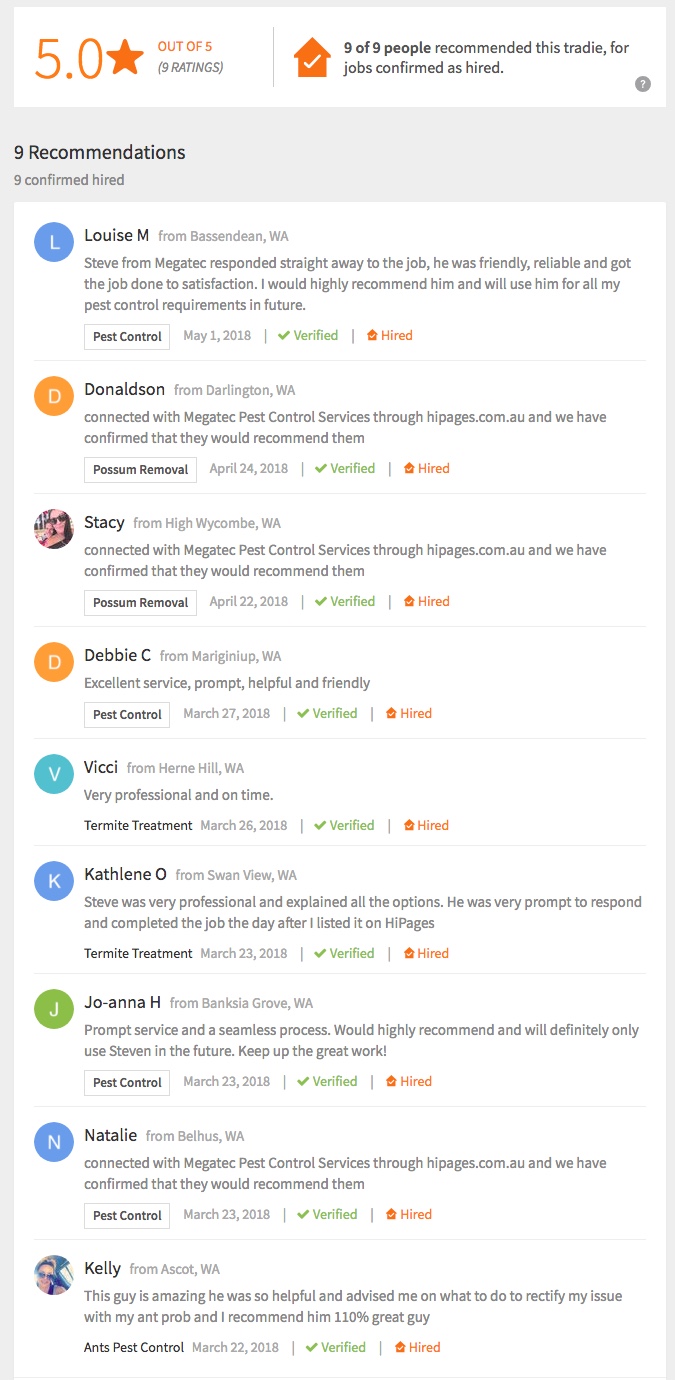 Please Support other business contacts of ours
Thanks to Perth Digital Marketing experts GTP iCommerce.
Pests that we can control